Detailed case study coming soon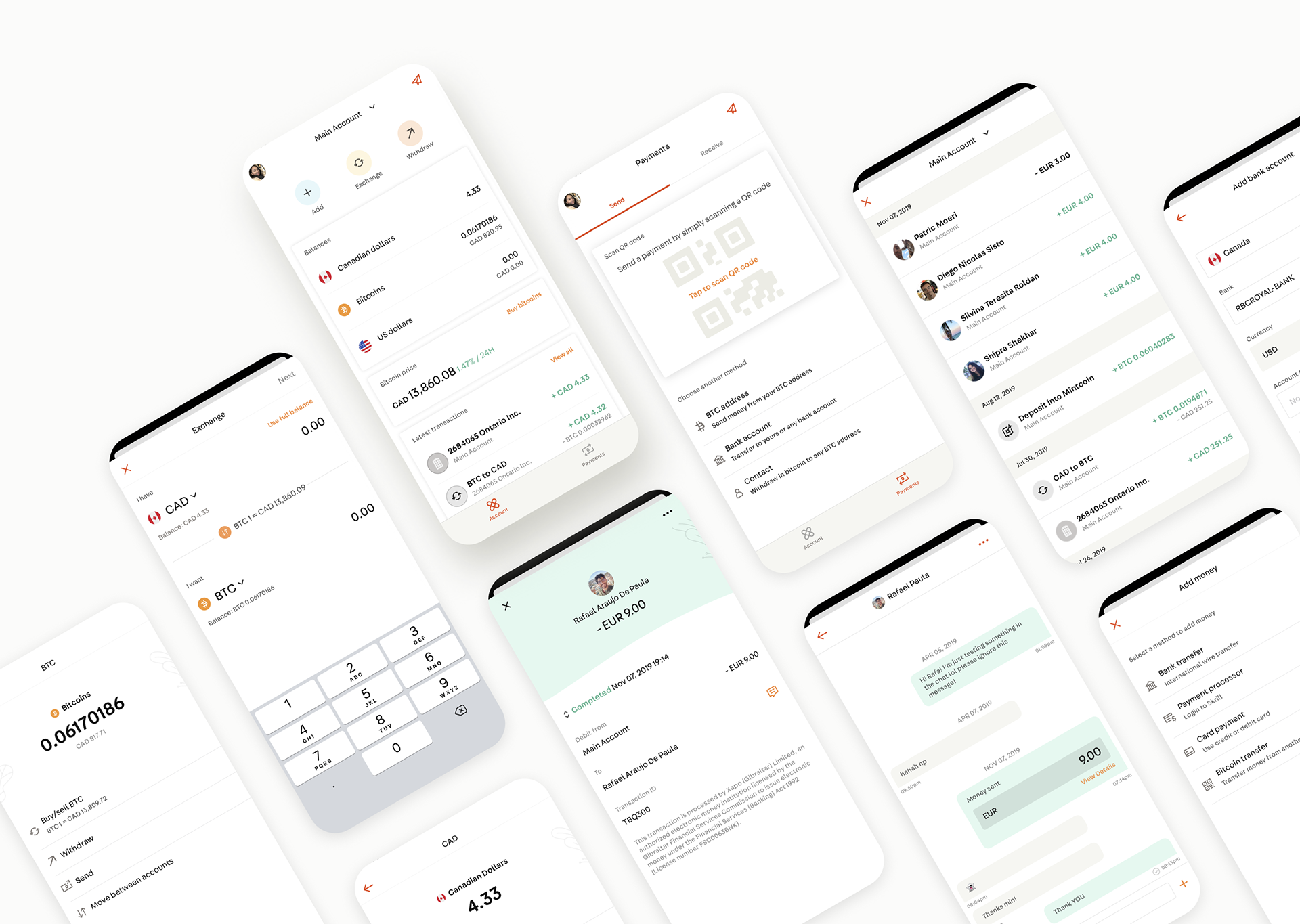 Background
Xapo allows users to hold multiple currencies including Bitcoin, users can also buy Bitcoins in the app. Also, Xapo users can send and receive payments anywhere in the world by using a QR code, email, banking information, or the methods. 
Challenges
I was tasked to revisit the 'My Money' & 'Payments' experience since Xapo was getting lots of customer feedback around those two areas.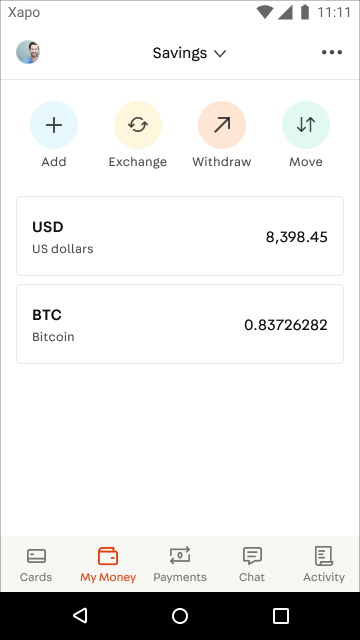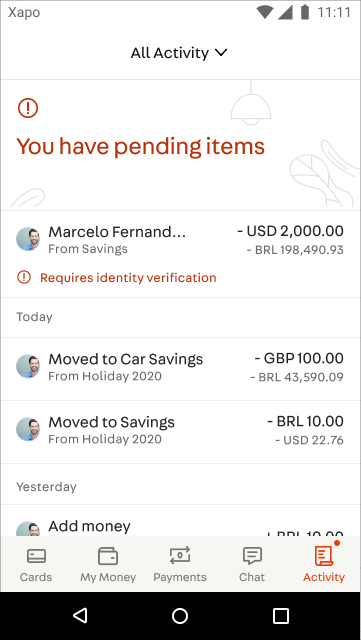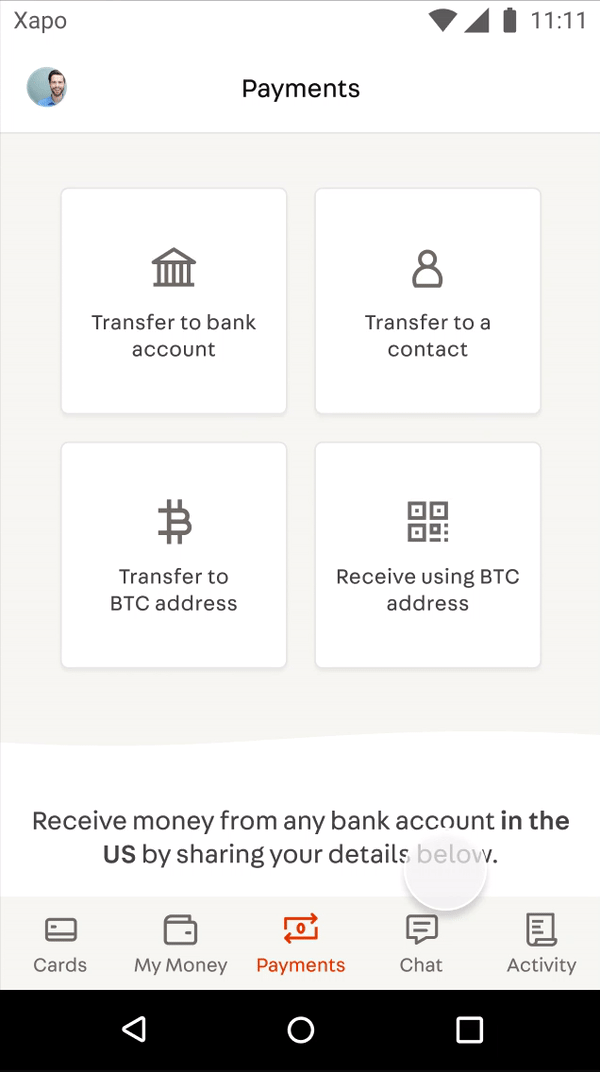 Some of the pain points users were sharing was:
- When users land on the first screen, there's no visibility on the current Bitcoin price and recent activities around my account.
- Sometimes users are required to provide additional information in order to complete a transaction, but it was hidden and often missed by users.
- When users finally learn where to go to see recent activities around their accounts, the information was difficult to digest at a glance. 
Also, from a business standpoint, the current 'Payments' tab was not scalable and not suitable for future expansions like adding more payment options.
Approach
Instead of redesigning each page that we were having problems, we decided to prioritize the items in the app and reorganized them while keep asking questions to myself 'What's most important for Xapo users?'
For example, 'Cards' is now part of users 'Accounts' where users can see all the balances they are holding. 'Activity' is also part of the 'Accounts' so users can easily have access to recent activities around their accounts.
The whole product team has agreed that we need a 'Home/hub' experience where users can access all the important information they need when they open the app. Also, based on user feedback from the interviews and customer support requests, users really want easy access to the current Bitcoin price in their currency and a buying option.
The following screens demonstrate the transition between the 'Old' to 'New' UI of the 'Account' and 'Activity'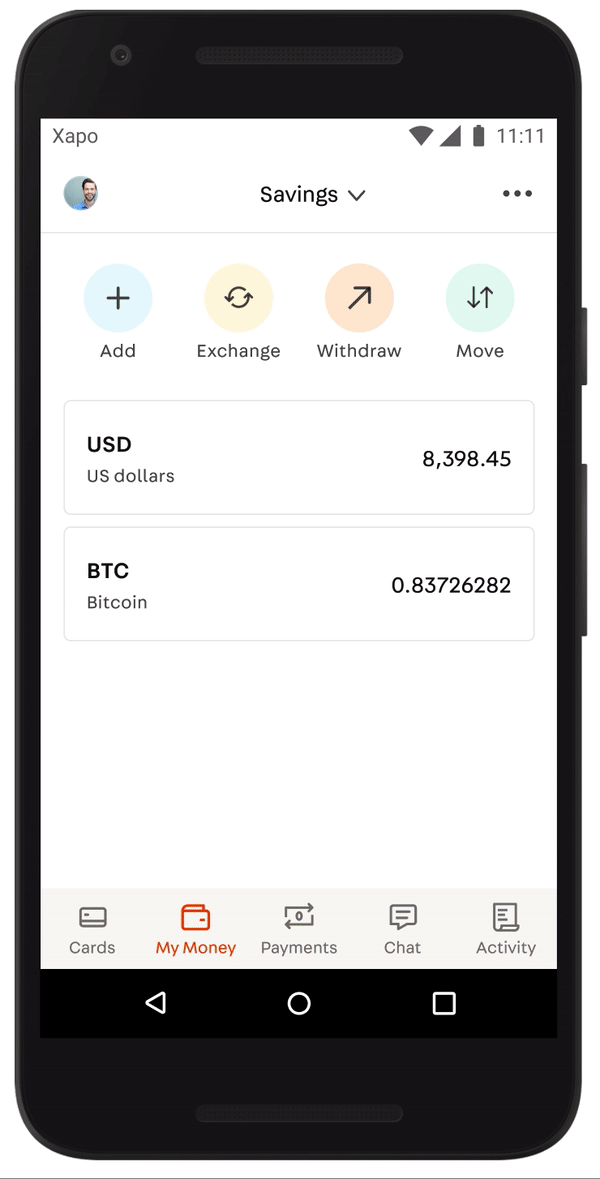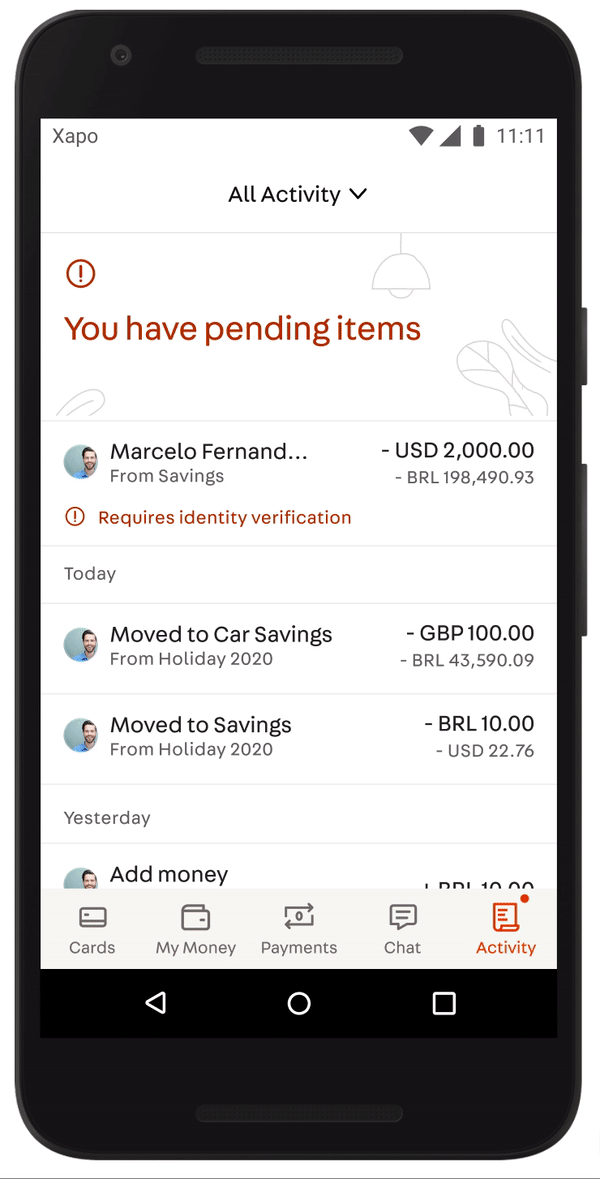 For 'Payments' tab, separating the two main actions on the page allows more real estate for future expansion.
Web usage
User can also access the full app on their desktop and have consistent experience.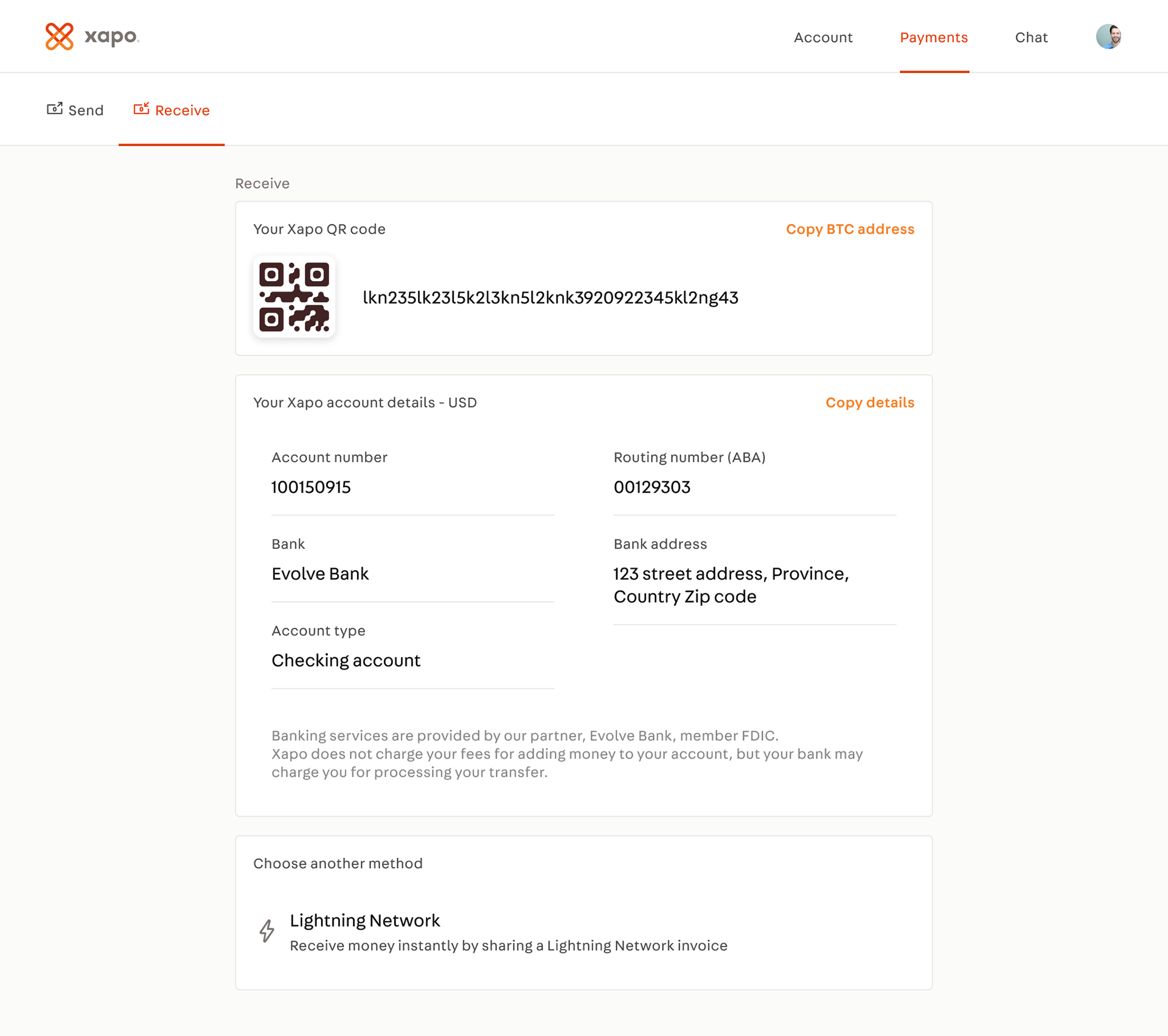 My contributions
- User Research
- UI/UX Design
- Prototyping
- User Testing
- Design QA