Background
Mazda was about to launch a pre-order program for the newer vehicles and need an e-commerce platform where users can configure their vehicles and reserve a vehicle by putting a deposit.
Users
Potential Mazda customer who wants to reserve Mazda's newest vehicles
Approach
The project includes the 'Build & Price' experience where users can configure their order (picking up the trim, colour, accessories, etc) and a dashboard where users can reserve their vehicle by paying a deposit and see their pre-order status & new updates. 
This project only had a month of execution which means I only had a week to design the whole flow so I had to use existing user research data.
Some of the key findings from previous user researches were:
- Users want to see the vehicle they are purchasing 'ALL THE TIME'
- Users want transparency throughout the car buying experience
- Users don't prefer too many options
- Users prefer a linear process with the flexibility to go back in any steps within their car buying journey
- Users want assurance when it comes to putting a deposit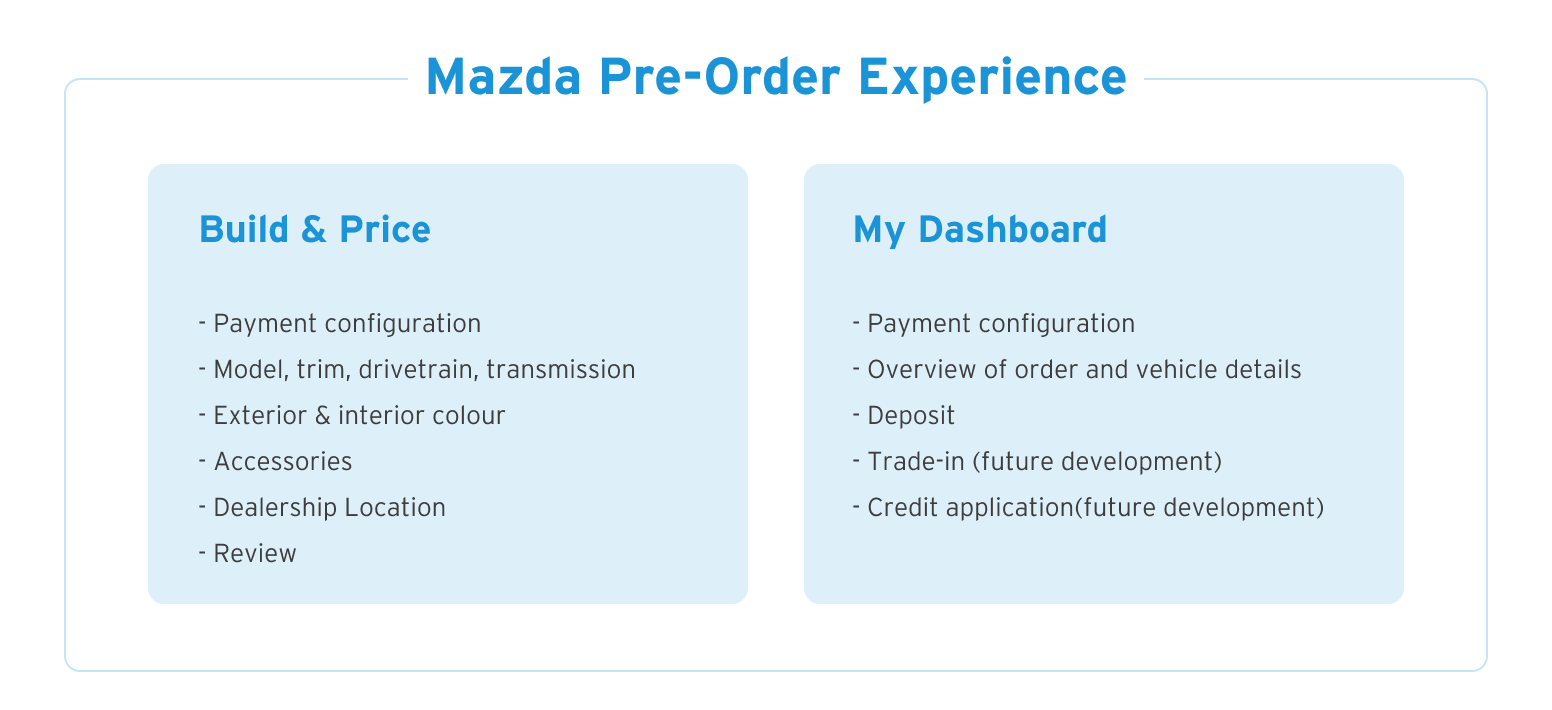 Build & Price 
Users can configure their future vehicle and payment options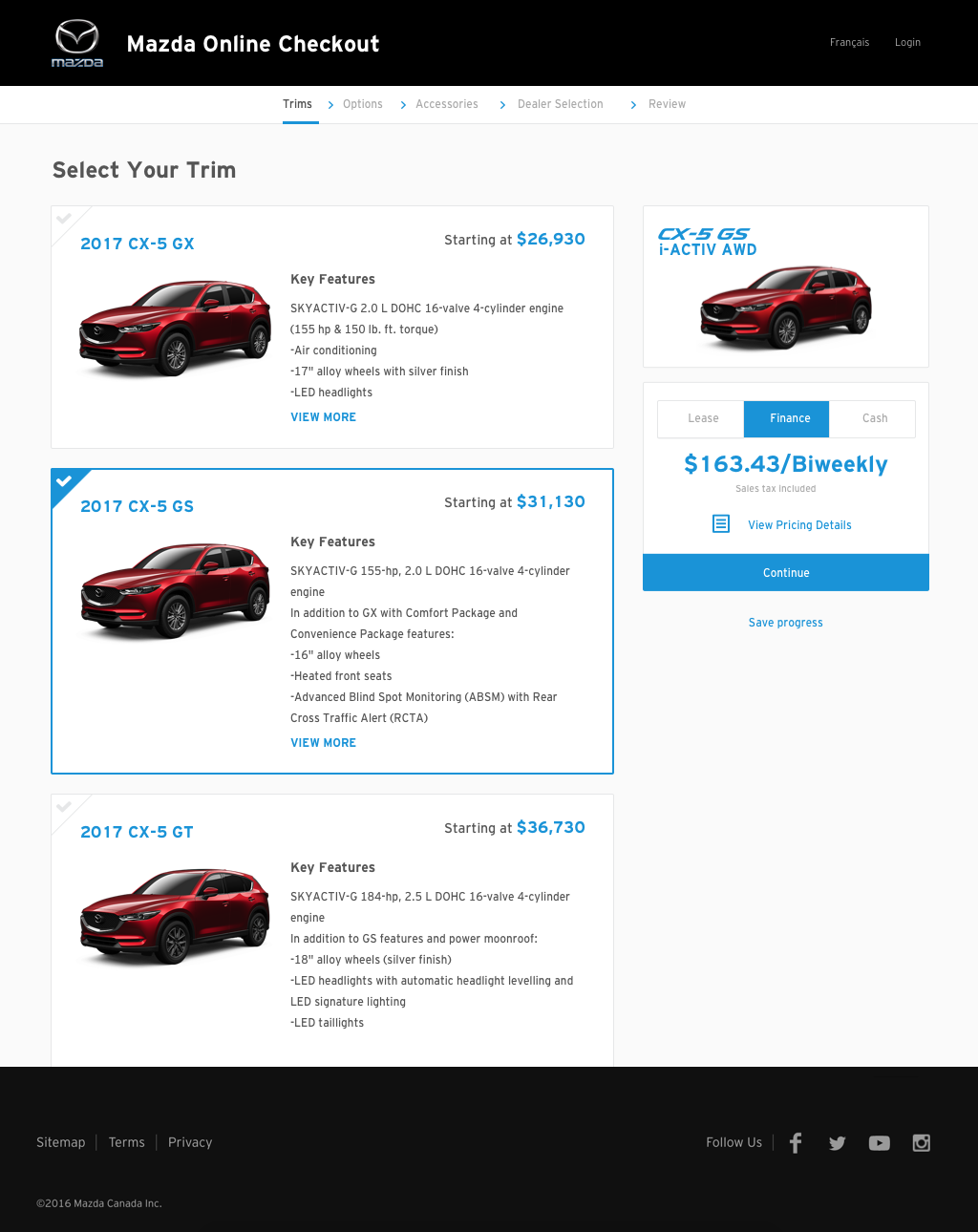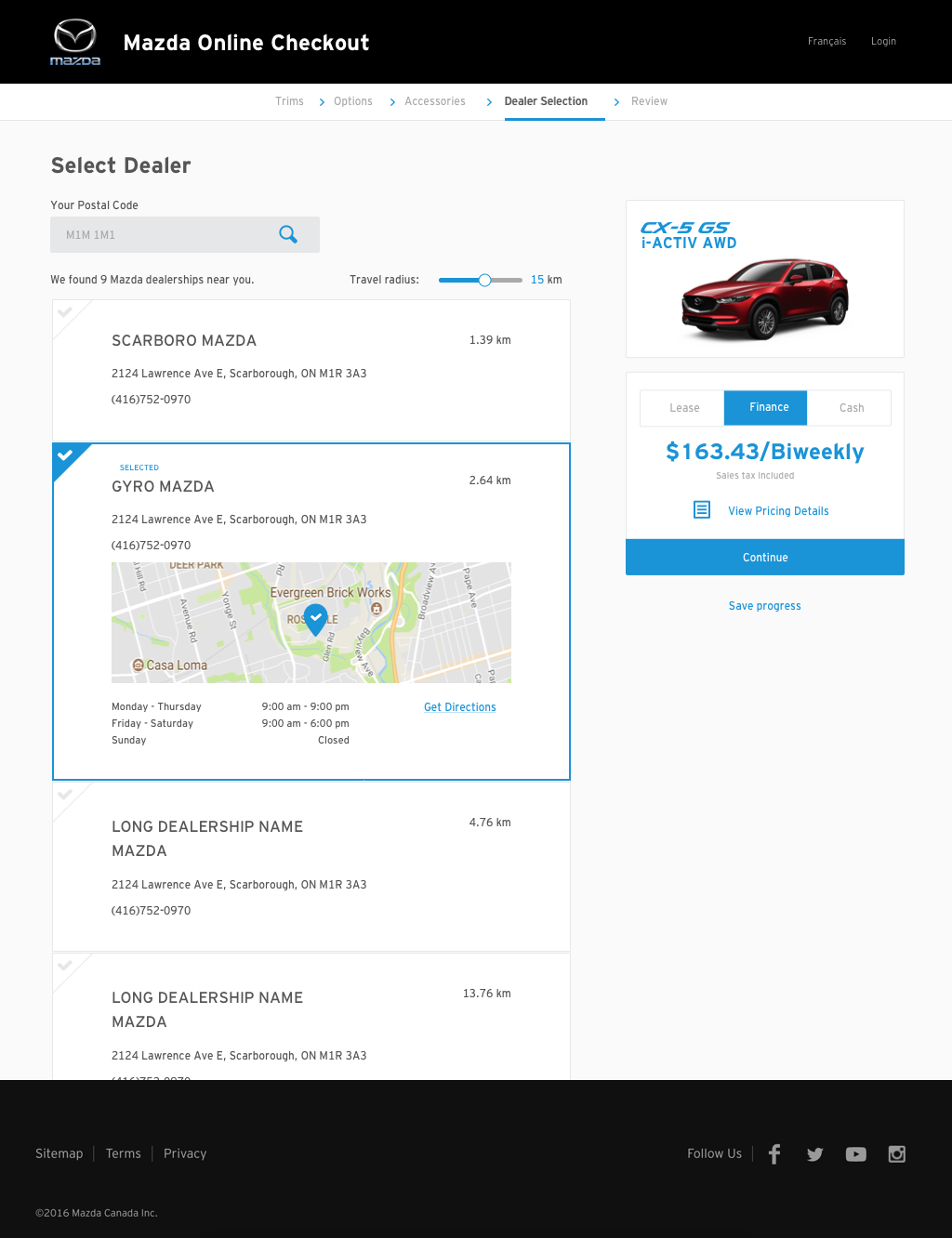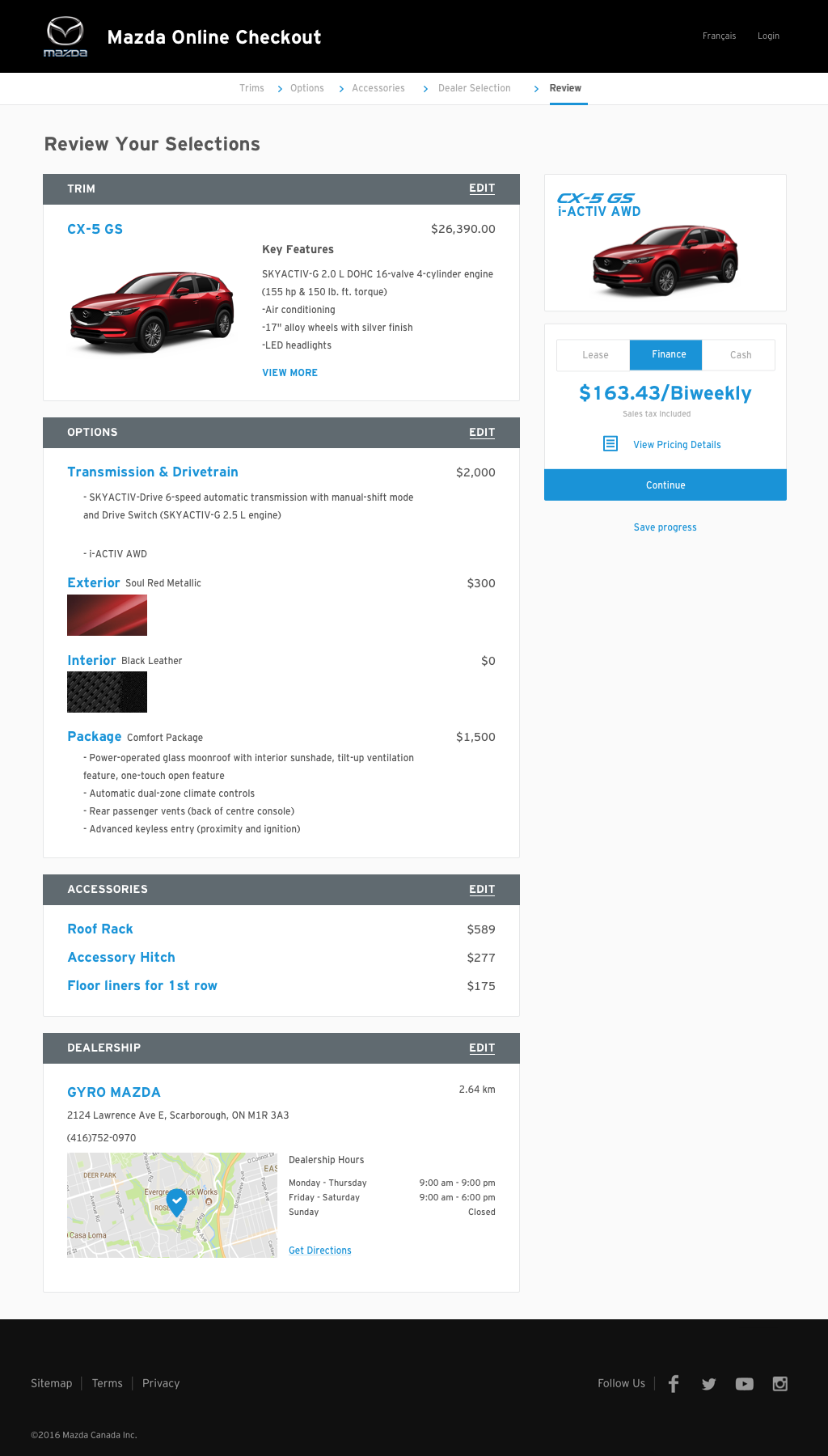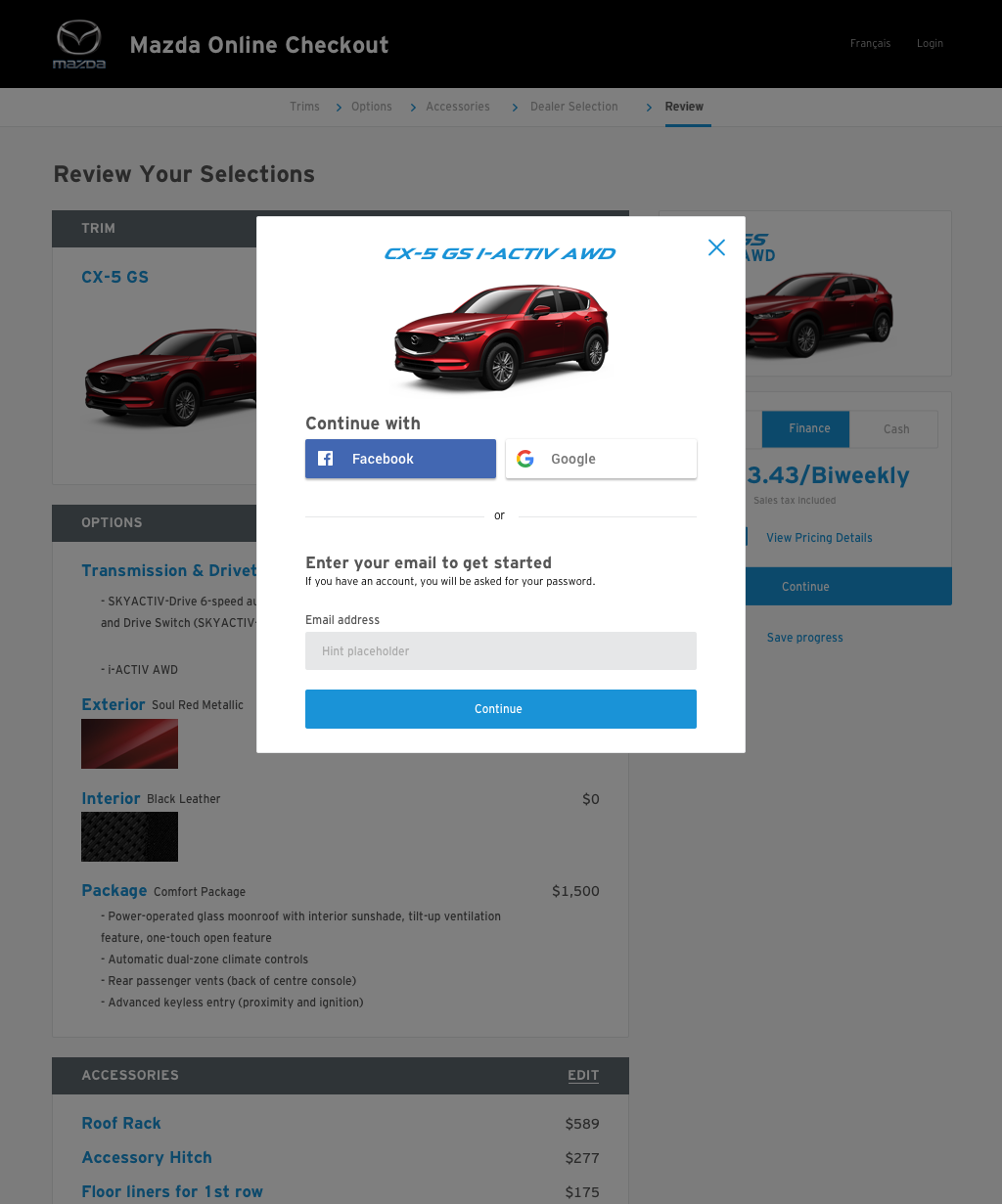 My Dashboard
Users can proceed with their vehicle orders, it was initially designed to be able to accommodate only the deposit feature, later the scope expanded to also includes upcoming features such as Trade-in & Credit application.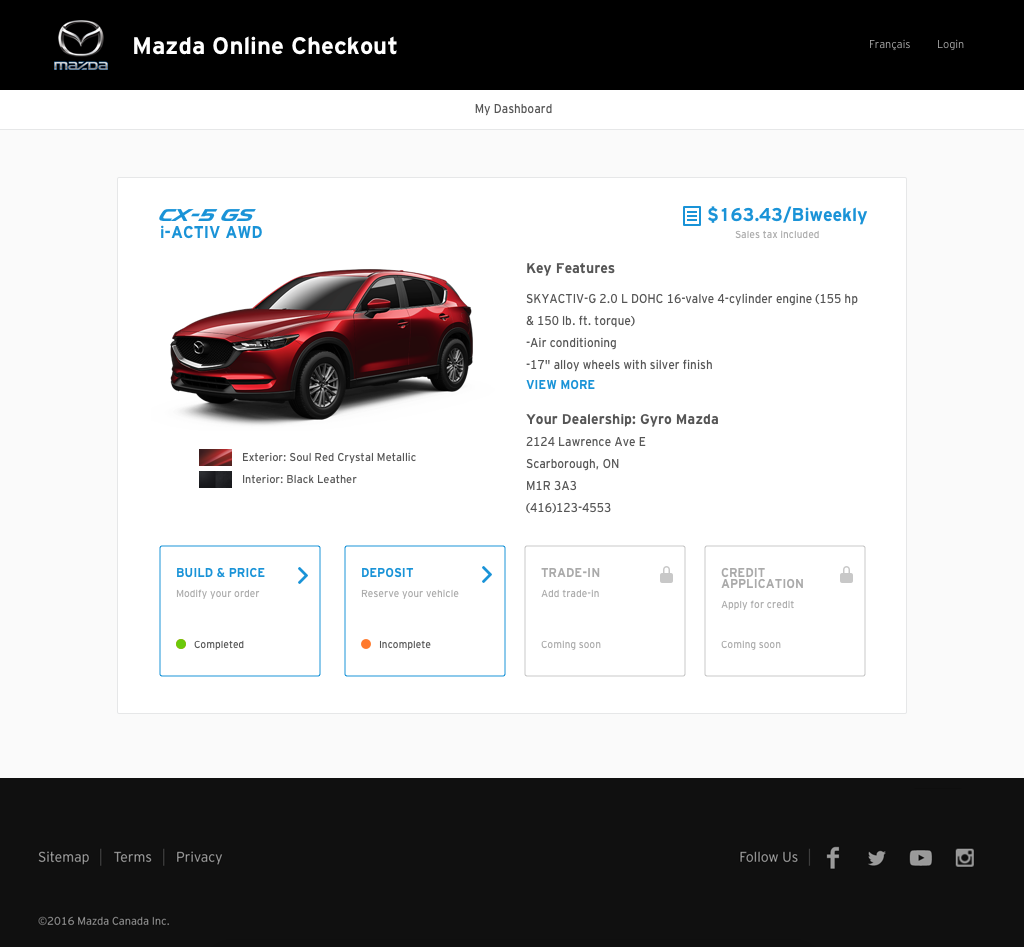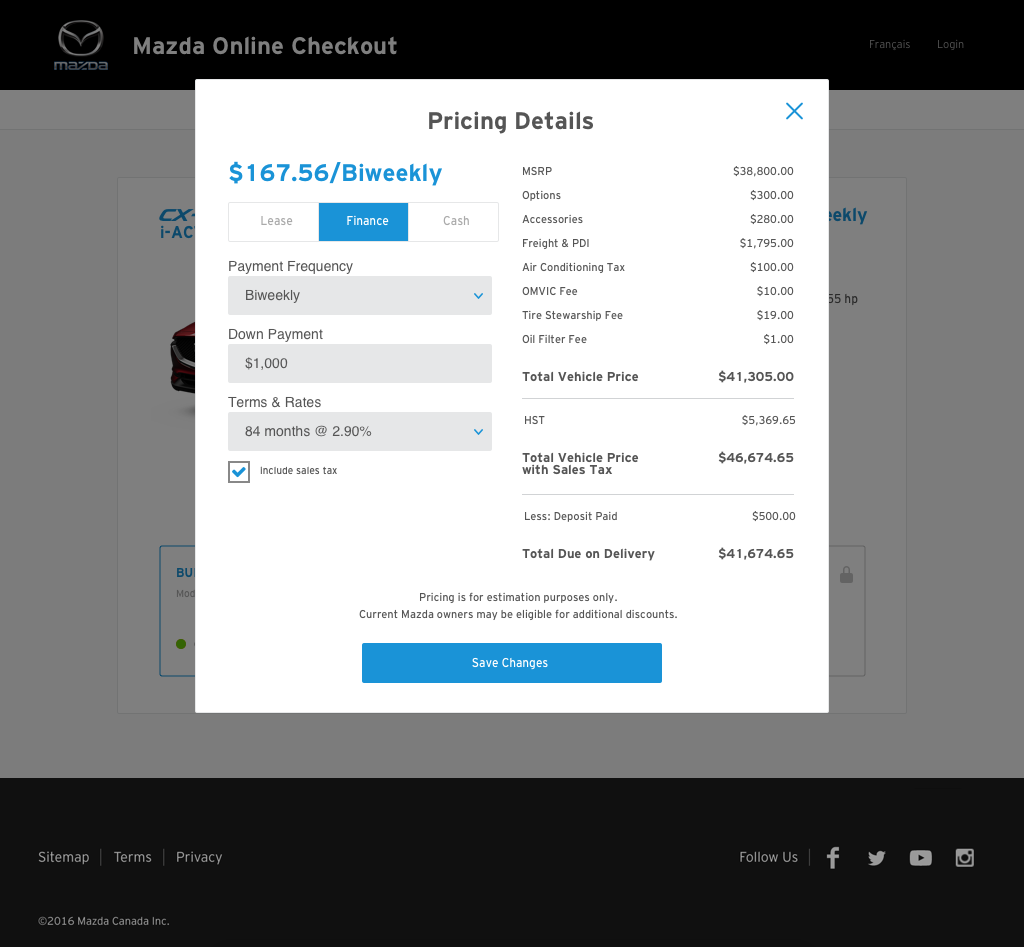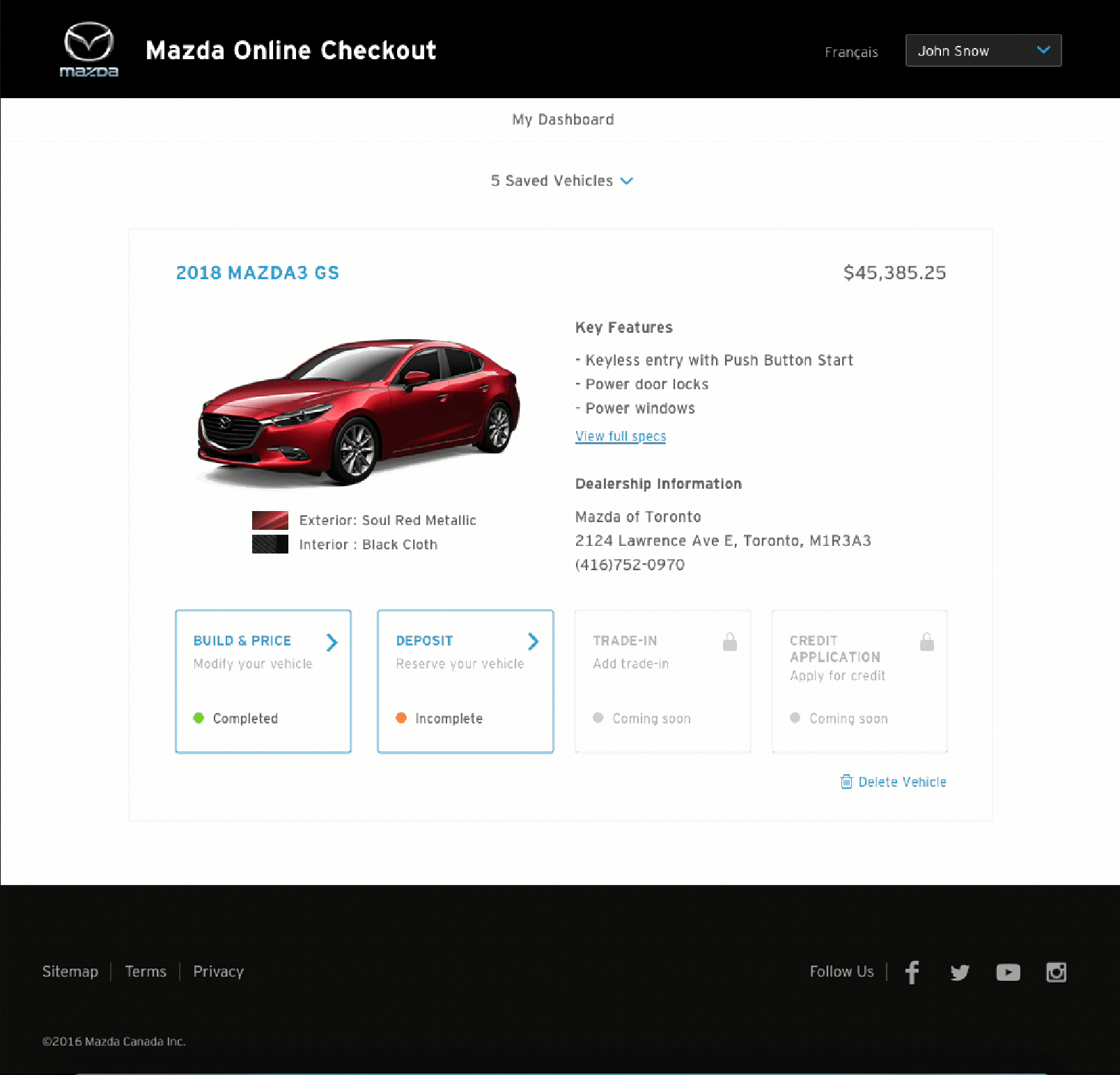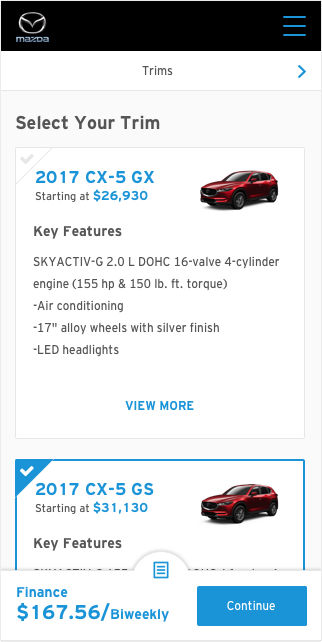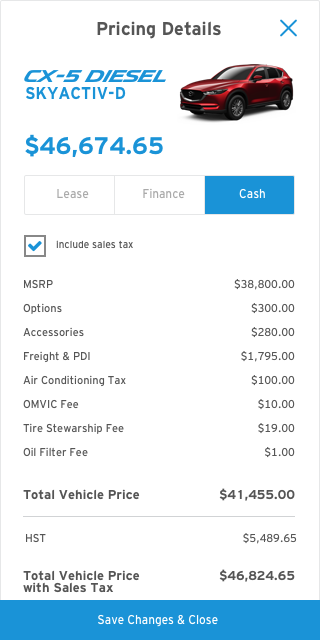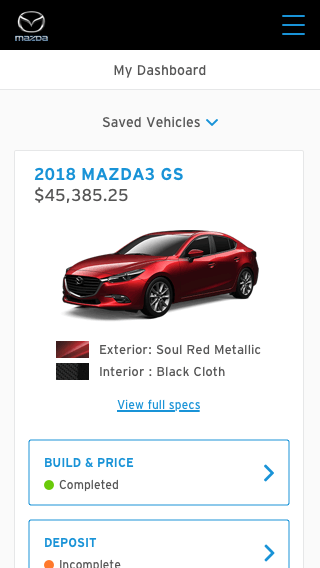 What's Next?
Trade-in feature to be added to dashboard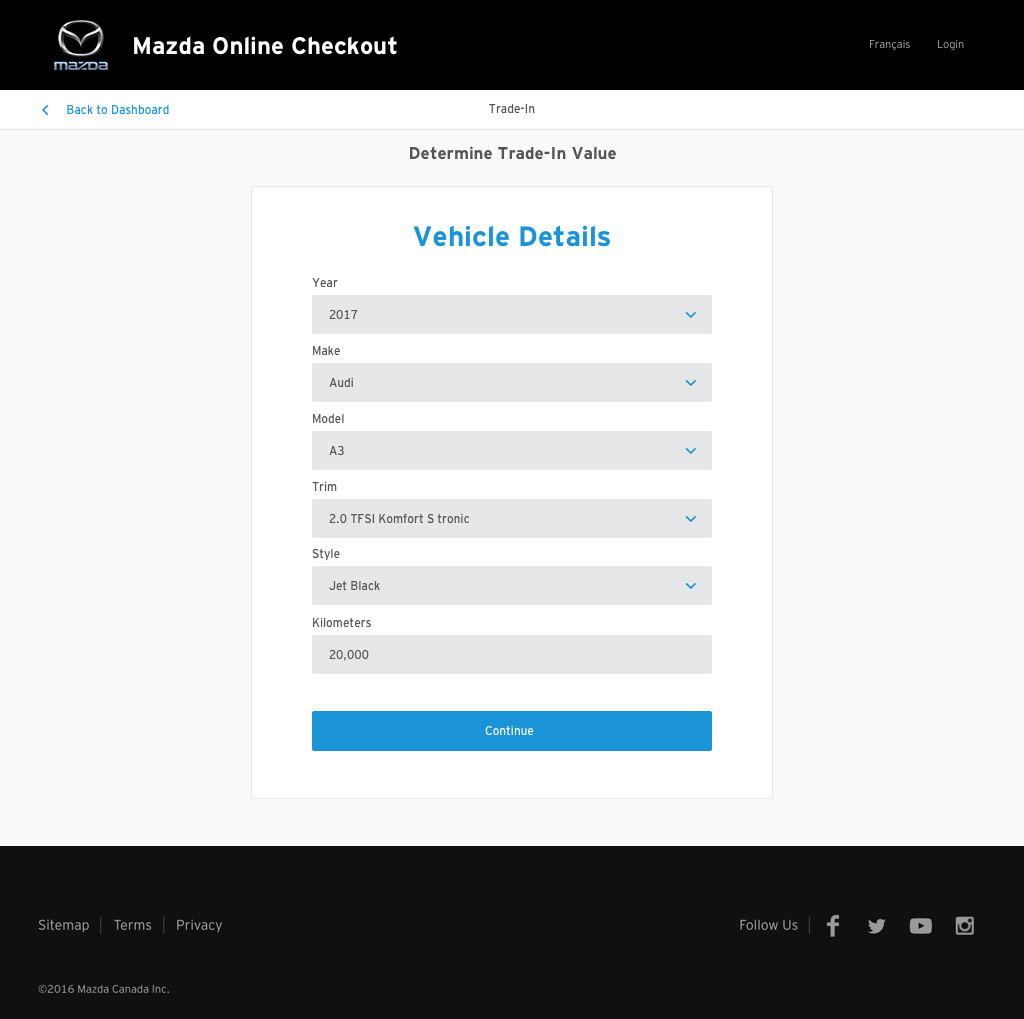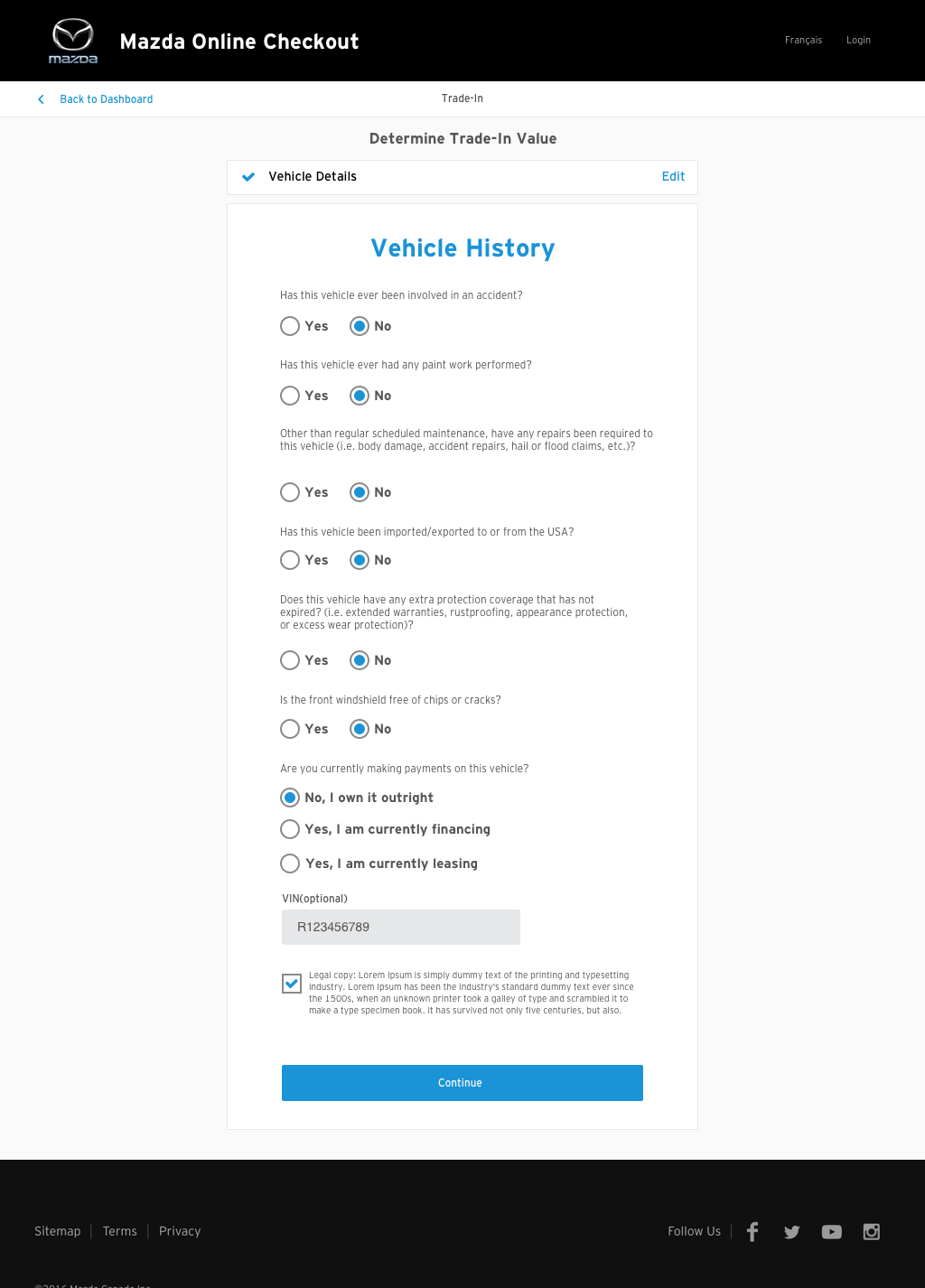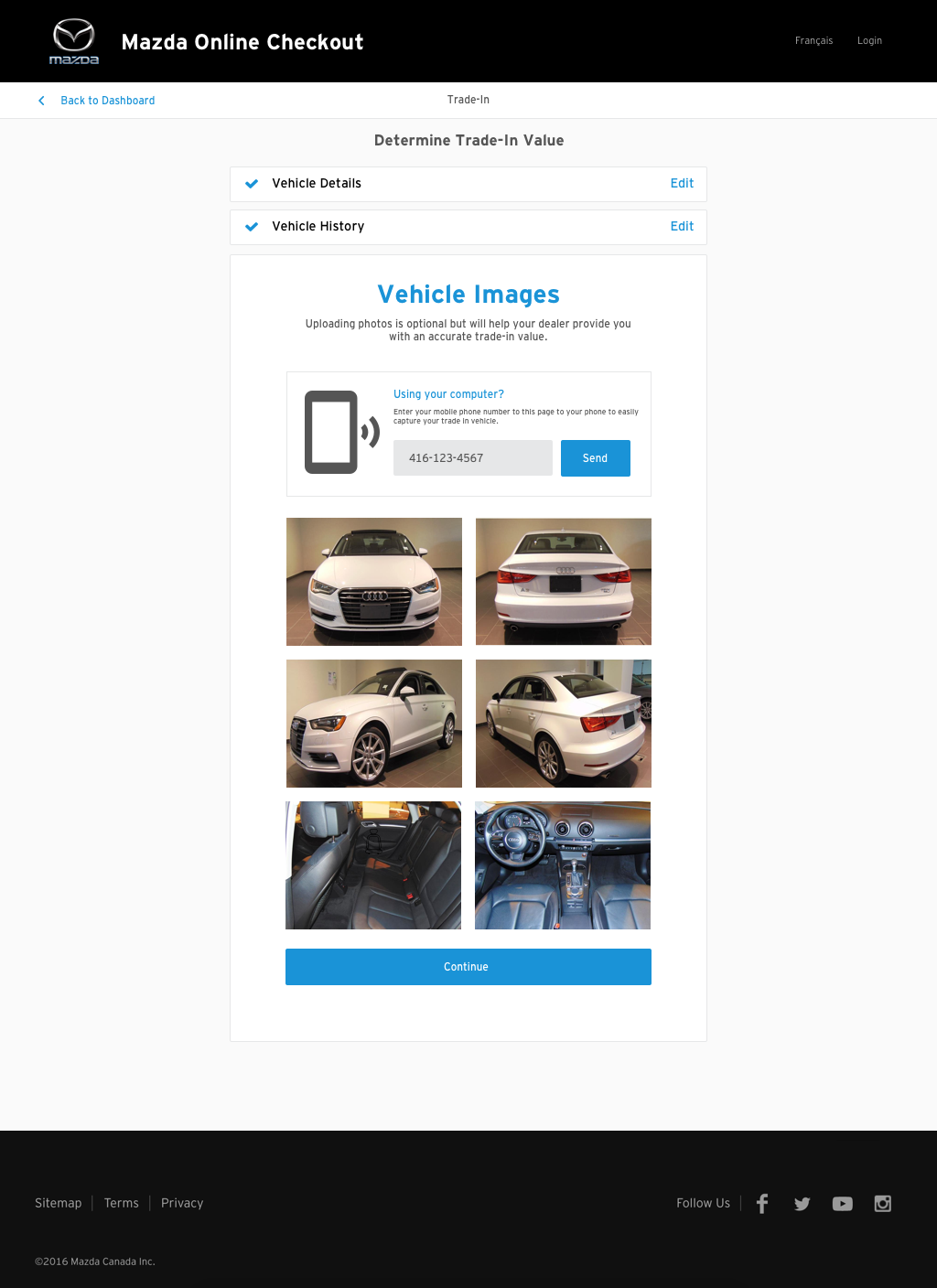 My Contributions
I was the lead product designer for this project and I led:
- User Research
- UI/UX Design
- Prototyping
- User Testing
- Design QA