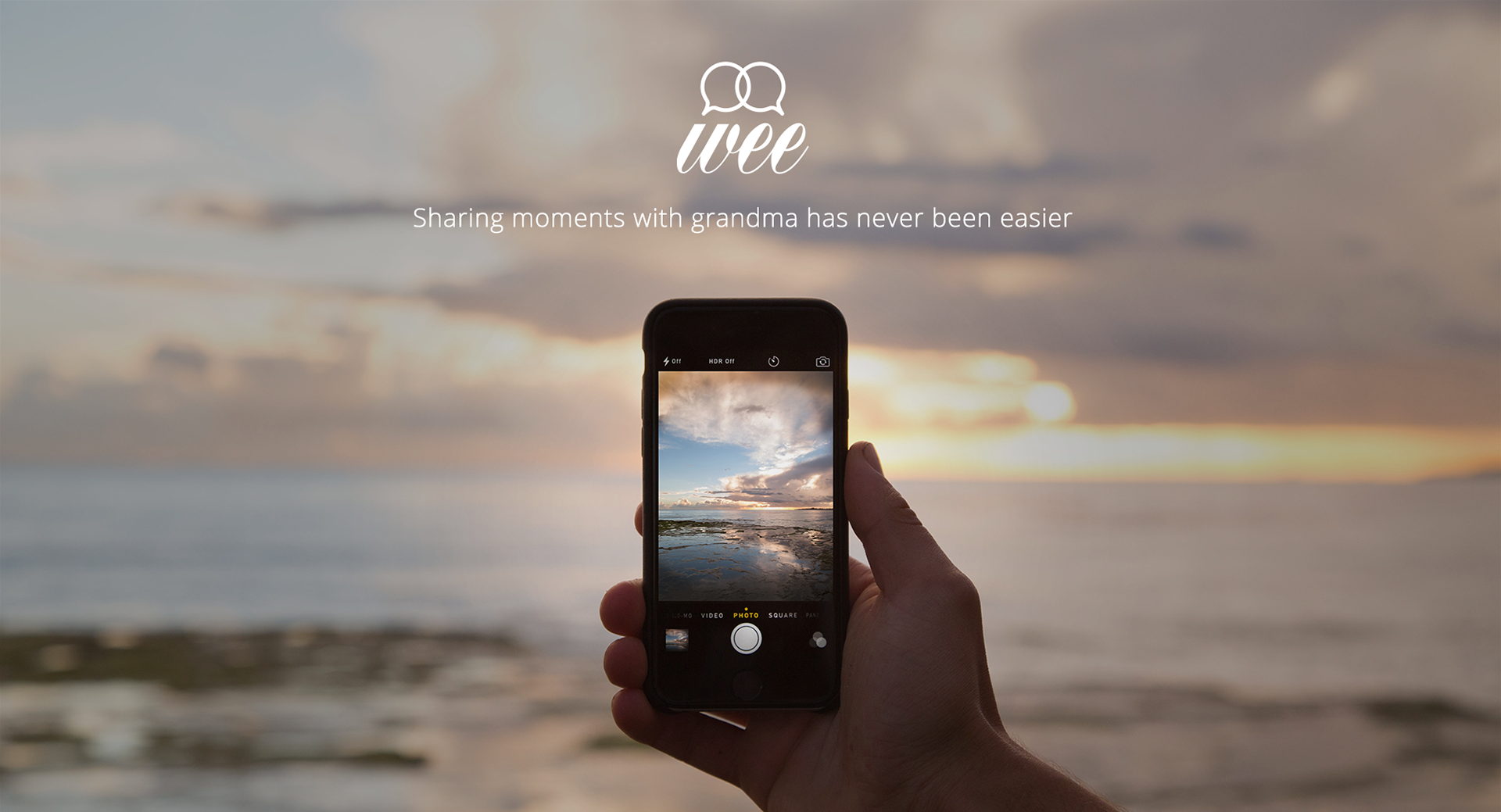 Background 
This is a design thesis project from Interaction Design and Development Program at George Brown College. 'Wee' is an IoT product that enable the young generation to communicate with their grandparents easier. The product comes with a digital frame that has wifi and local storage , and an mobile app that can send media contents from users mobile phone to the digital frame.
Challenges
One summer, I was hanging out with my cousin who was visiting me in Toronto from NYC. We took a selfie together and post that on our family chat room in a messaging app, so as our social media feed. A few month later, I was visiting my grandma in South Korea, and realized she had no idea my cousin and I hung out together that summer. I felt bad that she is missing out so much, especially about me and my cousin's lives since we don't live in the same country and she's not hooked onto any social media. So I gave her my iPad and gave access to my Facebook and FaceTime(video calling app), but she resisted to learn how to use it, since it was too complicated to use it. 
From this experience, the challenges our family faced were

- My grandma is always isolated things if we don't tell her in person or via phone calls
- My grandma wants to stay connected with me(who's living in a different country) but doesn't have platform to get informed about my life events other than phone calls
- Table PCs have too many functions that my grandma doesn't need 
- Social Media is too complicated for my grandma to use them

Usability Test
User testing was conducted with 4 elderly users who don't have much experience with current video calling applications(FaceTime, Skype, Tango) on iPad, and 1 power user who is familiar with the technology as for comparison.

The main focus was to understand not the usability of iPad, just for the video calling applications, if it was easy for someone like my grandma to use. Also, to understand users' preferences between the apps and their needs.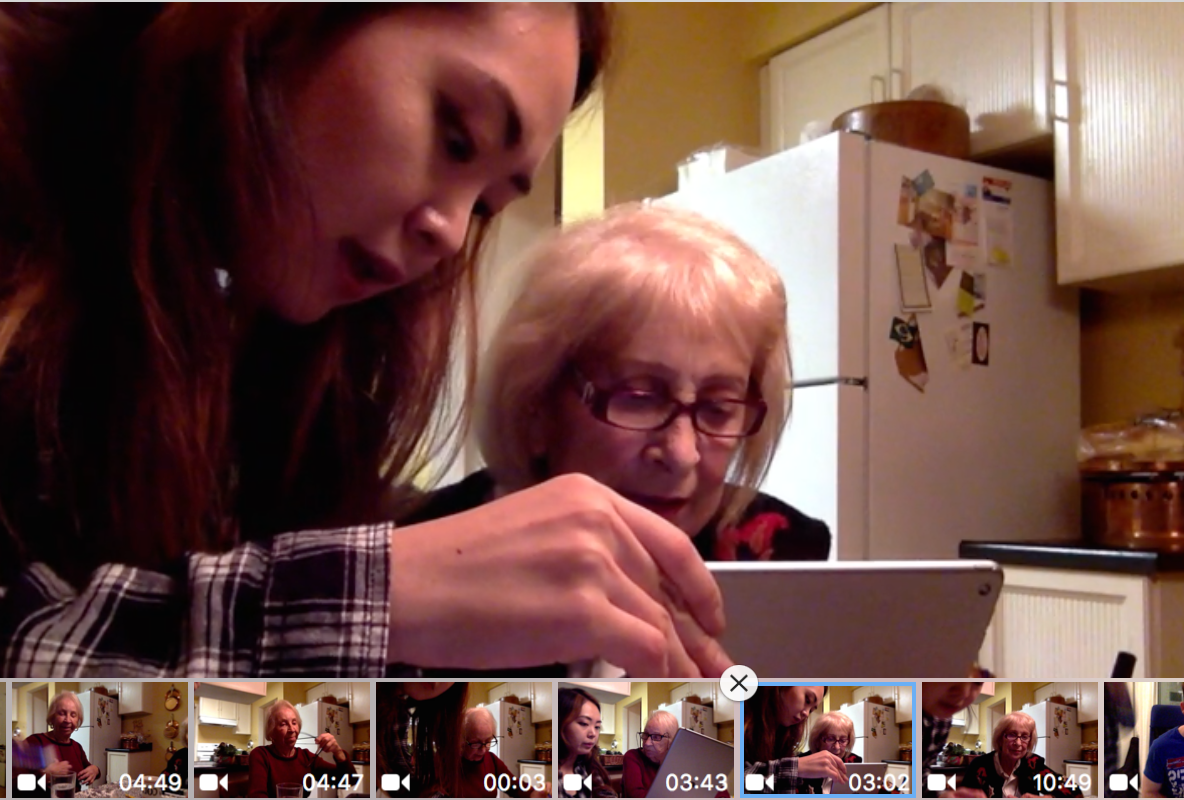 Key Findings
- Making and answering video calls within the applications are easy, but using iPad is kind of a hassle(especially 'swipe to answer')
- Prefer red over blue or green
- Don't find other functionalities such as user settings, sharing feed or chatting very helpful since they won't use them
Approach
Based on key findings, I decide to design an IoT product, a digital frame which can receive multimedias via internet, automatically stores them and function as a digital frame when there's no internet connection.   
• Design of the frame: similar as TV, which is one of the most familiar appliances for elderly users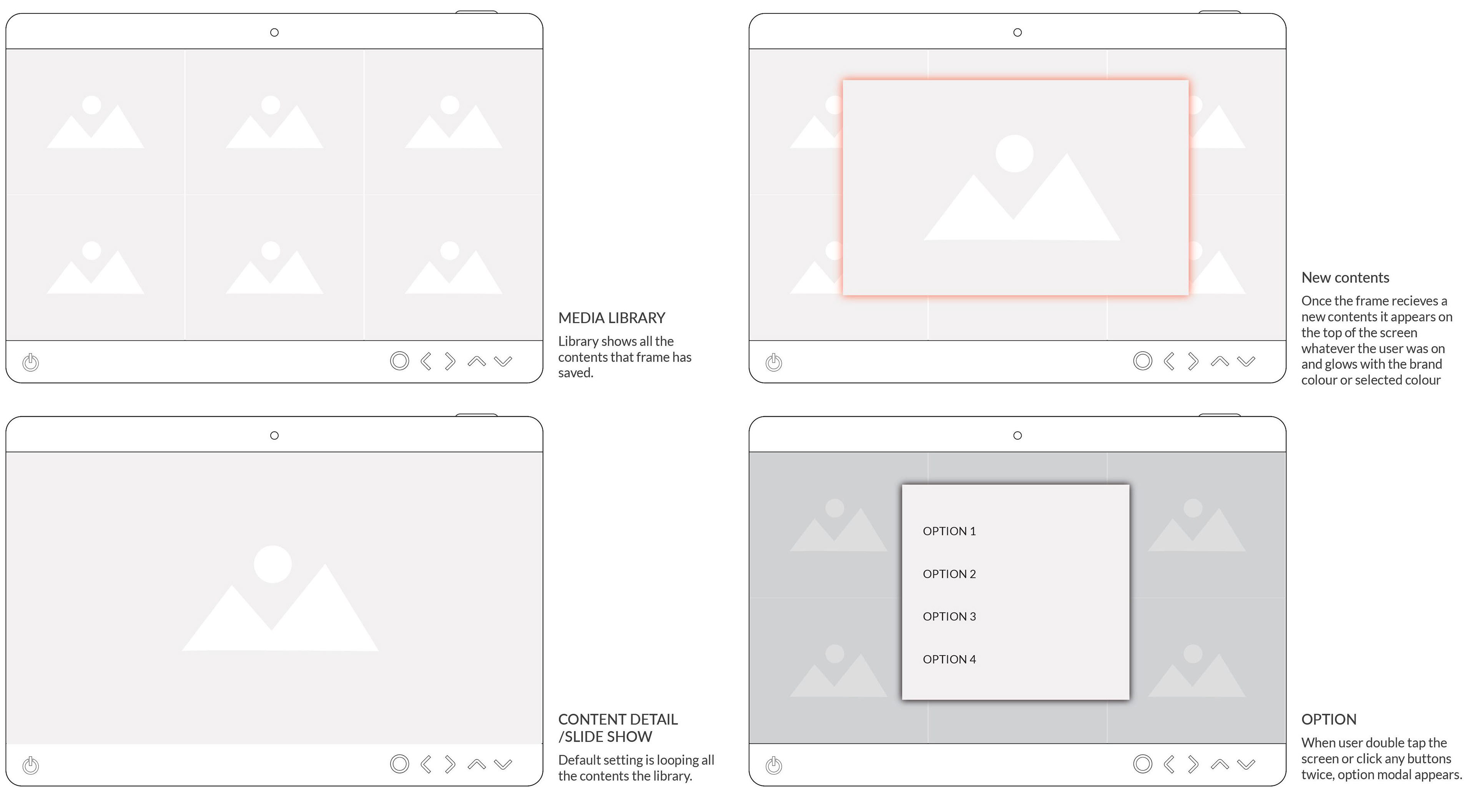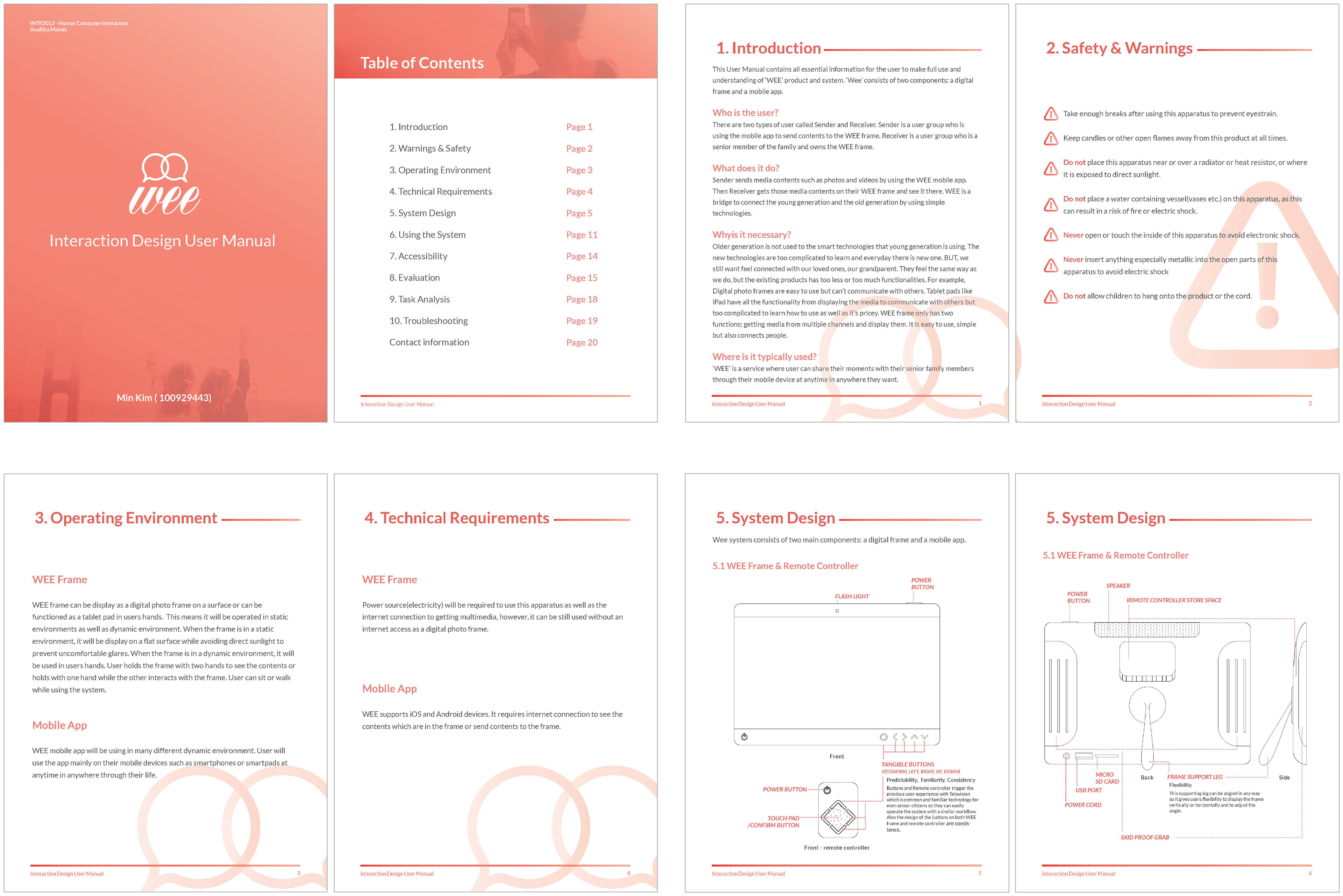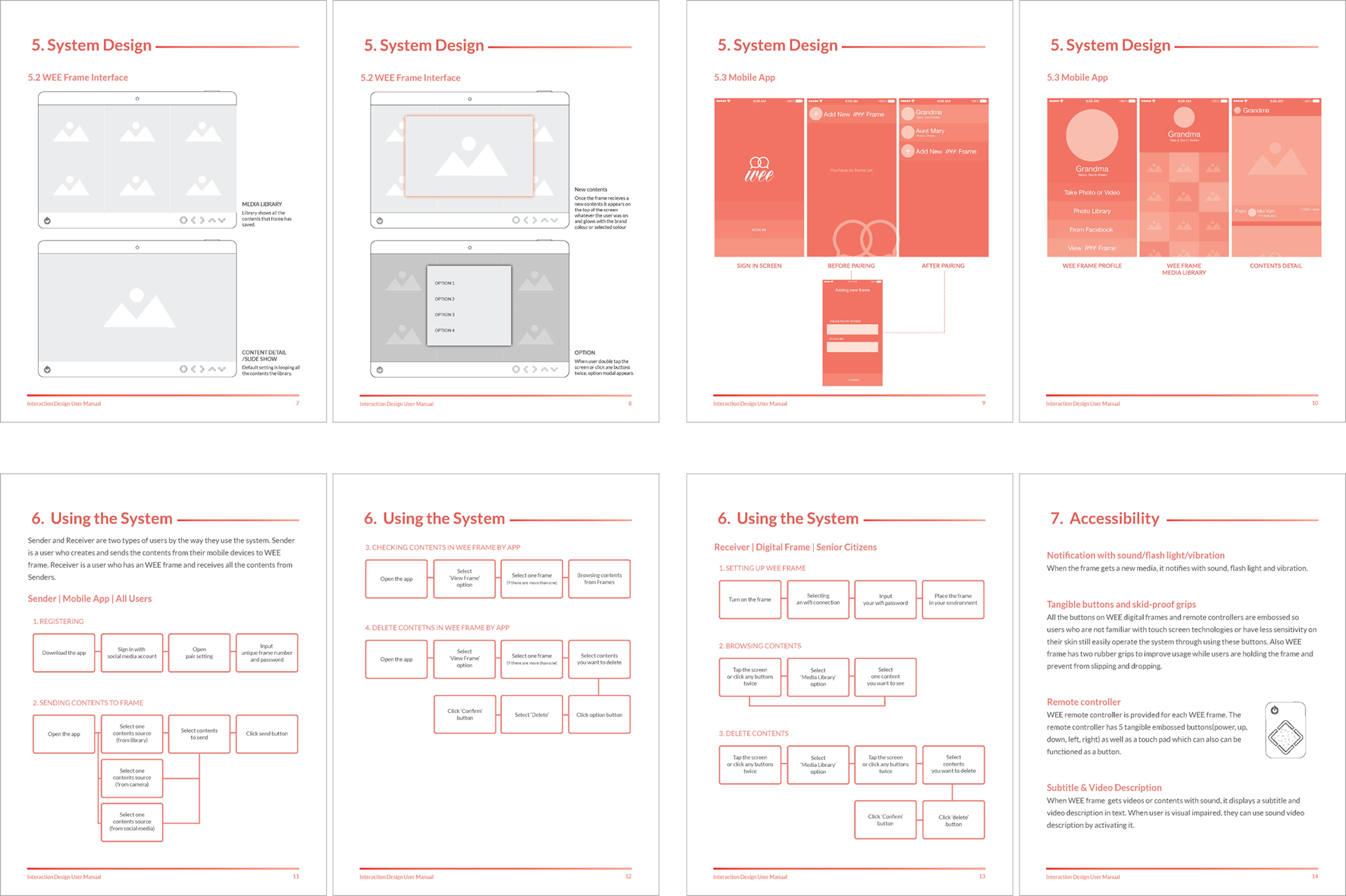 Visual Design
Based on the usability testing, users found the warm colour friendly and comfort, so the salmon colour is chose to be the primary colour.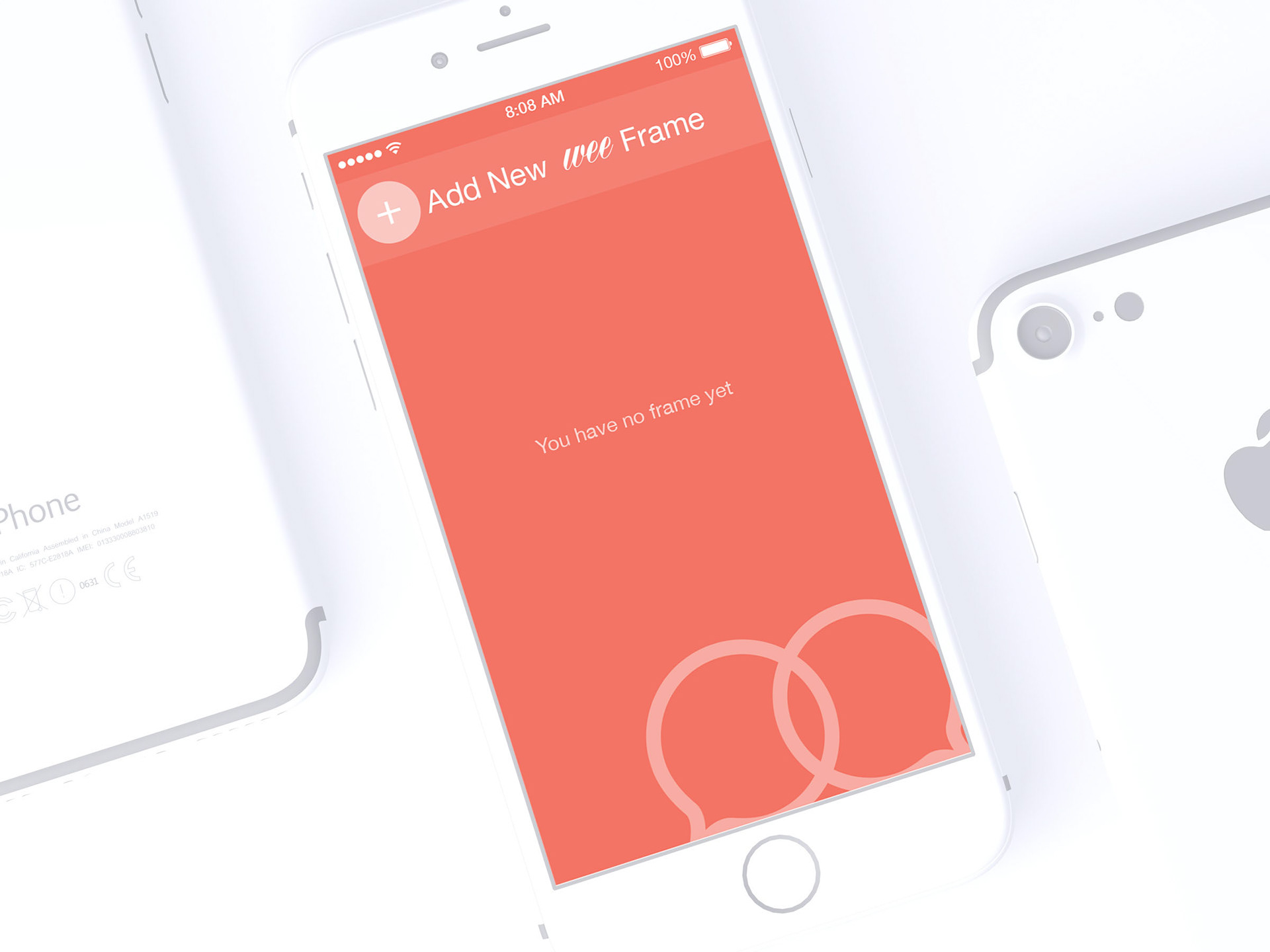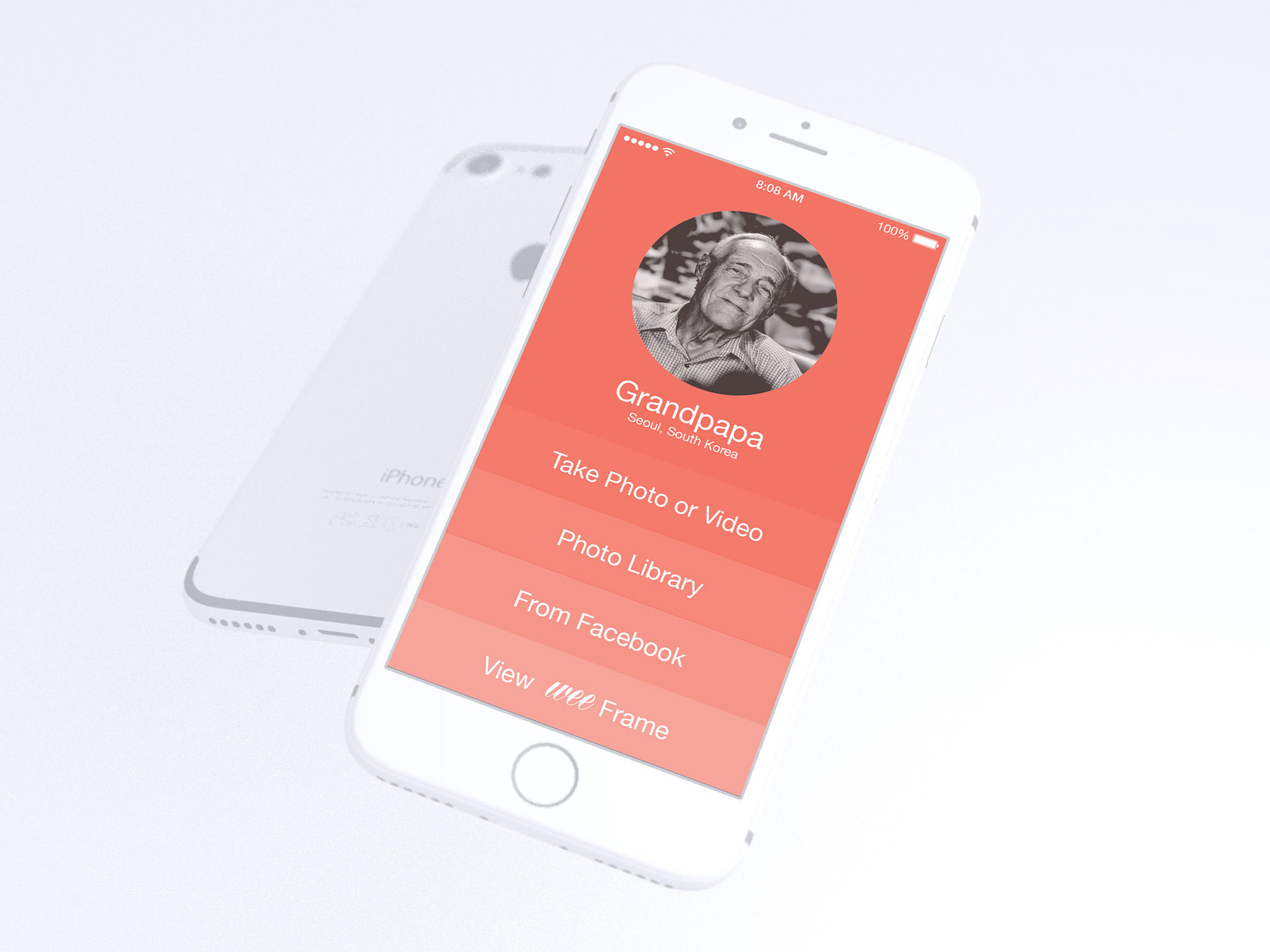 My contributions
- Researching

- User Testing
- User Manual
- UI/UX Design